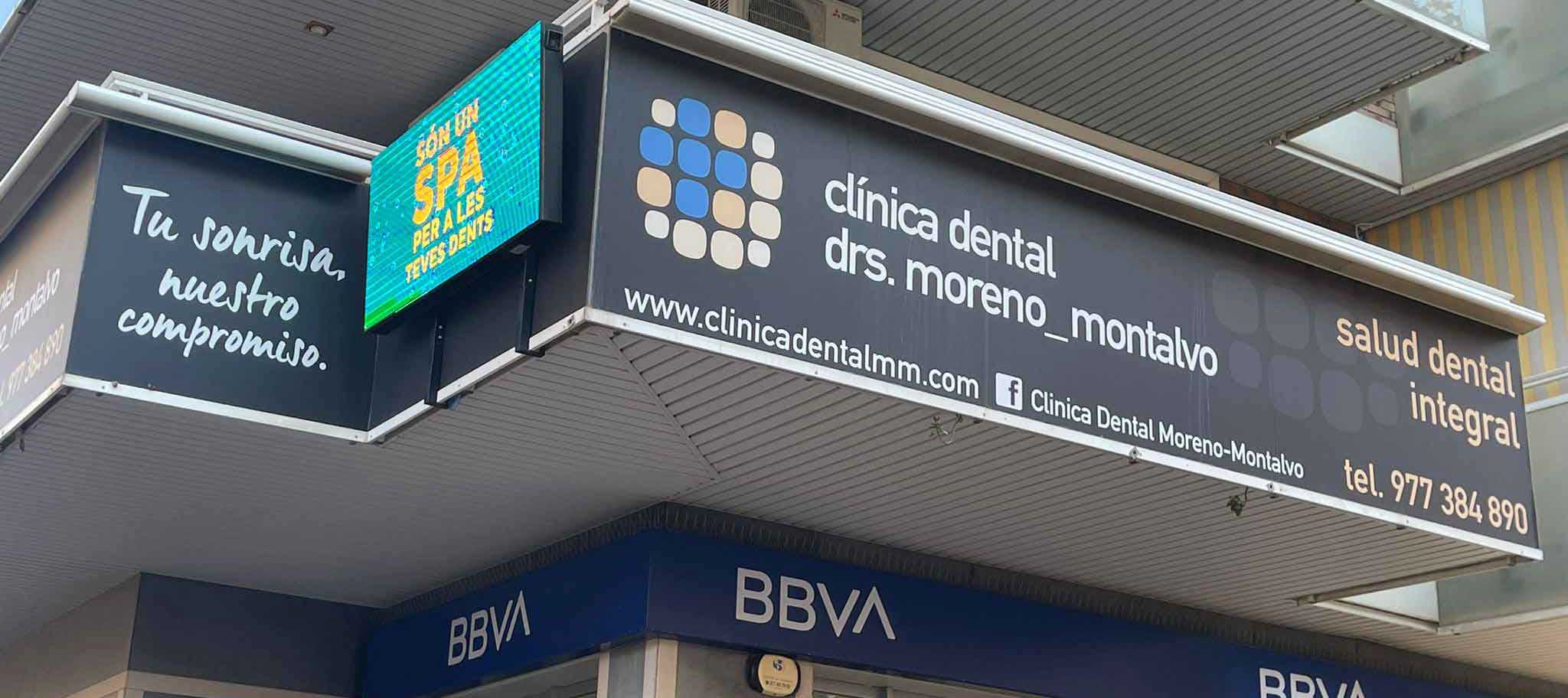 Dental Clinic in Salou Tarragona - La Clinica
Dental Clinic in Salou Tarragona
At the Dr. Moreno Montalvo Dental Clinic located in Salou and Tarragona, we offer treatments for all dental specialities. Our medical team is made up of highly qualified professionals, capable of incorporating the most advanced techniques to achieve the best results in the shortest possible time. ->> See Medical Team
Our facilities are equipped with the latest technology for the diagnosis, planning and treatment of oral pathologies. We have been improving day by day for more than 30 years to offer the best service in a friendly, relaxed and familiar atmosphere.
We believe that oral health needs to be taken care of in time, so we try to make it easier for patients to access our treatments. In our clinics in Salou and Tarragona we have managers who will personally inform you of the financing options with or without interest, to find the one that best suits your possibilities.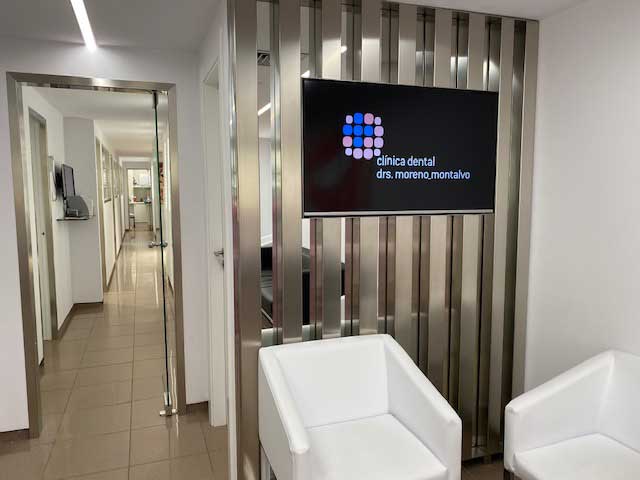 Efficiency is one of our hallmarks during the more than 30 years of the clinic. Our aim is to achieve your satisfaction day by day thanks to the combination of constant training and evolution of our team, supported by experience and individualisation of each case.
We are aware of the fear that some patients have of going to the dentist for fear of pain, to the point of neglecting the health of their mouth. To avoid this type of situation, we offer the possibility of carrying out any treatment with conscious sedation, under the careful supervision of an anaesthesiologist.
At Clinica Moreno-Montalvo we are always ready to attend to you; that is why we offer a permanent service for dental emergencies; both at the dental clinic in Salou and at the dental clinic in Tarragona.
A WALK THROUGH THE CLINIC
IMAGE GALLERY OF OUR CENTRES
Come to our Clinic
Request your 1st visit and smile again